Nestled on the Cape Cod peninsula in southeastern Massachusetts, Cape Cod is a popular summer tourist destination and home to some of the most expensive real estate in the country. Comprising 15 towns and villages, the Cape is known for its sandy beaches, quaint New England charm, and abundance of outdoor activities. Whether you're looking for a place to relax and enjoy the summer sun or an exciting plunge into the area's rich history, Cape Cod's resort lifestyle is sure to leave you wanting more. And with its picturesque scenery and wealth of amenities, it's no wonder that Cape Cod is one of the most sought-after locations in the country.

But this postcard-worthy region of Massachusetts is not only renowned for its natural beauty, but it's also home to some of the best restaurants in the state. If you're curious about all that the Cape Cod food scene has to offer, you've come to the right place. In this blog post, we'll be showcasing some of our favorite eateries in the cape—from fresh seafood joints and prime steakhouses to inventive prix fixe culinary institutions. So without further ado, let's dive into our list of the best restaurants in Cape Cod! Your tastebuds will thank you later.
Water Street Kitchen
Situated on Water Street near the drawbridge, this Woods Hole favorite is a farm-to-table delight that focuses on ingredients, intention, and community. Only the freshest ingredients are used to create the dishes that grace its menu, such as seared scallops and a braised short rib burger. Preparation is intentional, made from scratch by the restaurant's staff of talented cooks. And
Water Street Kitchen
is dedicated to supporting the community it serves by purchasing ingredients from local growers.
The Glass Onion
This seasonal restaurant in Falmouth has a 1920s vibe and an extensive list of international wines.
The Glass Onion
is loaded with New American dishes like Pan Seared Long Island Duck Breast and Goat Cheese Gnocchi. It's an intimate experience, and the restaurant isn't open year-round, so be sure to secure a reservation for the warmer months.
Devour
Devour
is an artisanal eatery with a casual, unpretentious air that pairs perfectly with its fresh menu items. Located in Falmouth, diners can order meals or smoothies to take with them on the go or can dine in, taking advantage of the restaurant's al fresco dining area. With an excellent list of smoothies and sandwiches, as well as breakfast items such as huevos rancheros served from 8 to 10:30 am, Devour is the neighborhood favorite that everyone dreams of living near.
Belfry Bistro
Housed within a renovated historic church that was originally built in 1901,
Belfry Bistro
exudes romance and refinement that is balanced with a hint of cheeky sacrilege, as evidenced by the confessional-turned-wine bar. Although some might call it a sin, this inventive feature reflects the establishment's broader commitment to preserving the church's original architecture and design elements. With nightly piano performances, a recurring jazz series, and sophisticated tasting and sipping events, Belfry Bistro takes pride in providing its guests with truly immersive Cape Cod dining experiences that stimulate all of the senses.
Alberto's Ristorante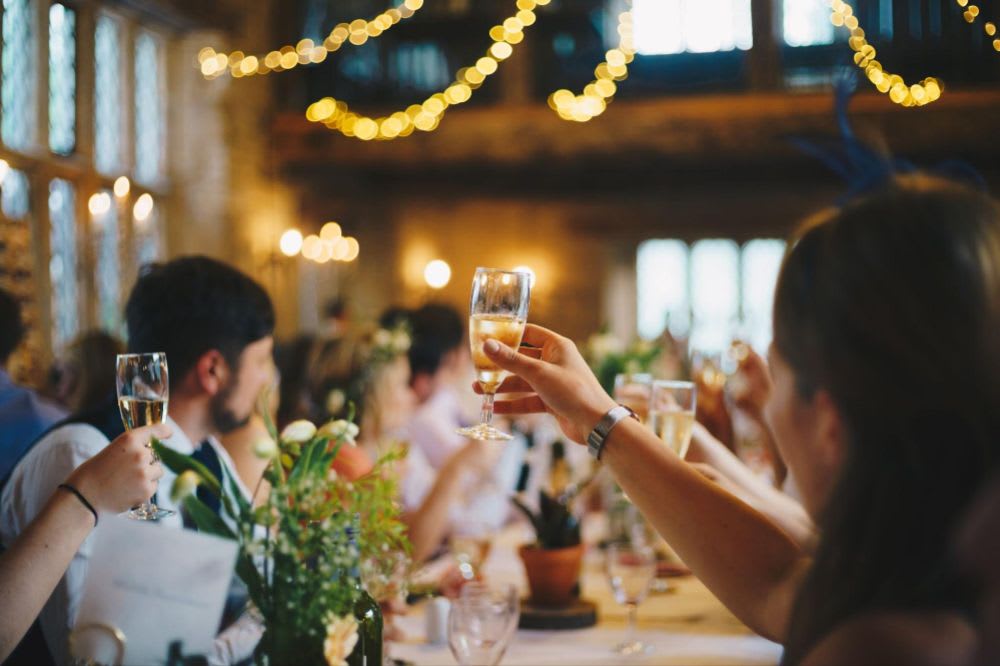 Renowned as one of the best Italian restaurants in the Cape,
Alberto's
has been serving traditional Northern Italian cuisine in its elegant fireside dining rooms since 1984. Boasting rave reviews from the likes of The New York Times and The Boston Herald, Alberto's is highly regarded for its daily three-course fixed-price menu, craft cocktails, and expertly curated Italian wine list. With intimate jazz piano performances accompanying dinner service on weekends, guests are encouraged to unwind and savor the finer things in life.
Twenty-eight Atlantic
Tucked within the charming grounds of Harwich's Wequassett Resort and Golf Club,
Twenty-eight Atlantic
's seasonal, locally-sourced cuisine has received international recognition from publications including but not limited to Forbes, Zagat, and AAA. Enhanced by its breathtaking seaside atmosphere, stunning Pleasant Bay vistas, and Shaker-style interior design, this refined restaurant offers its guests an unforgettable dining experience. While you're there, be sure to look up and appreciate the hand-blown glass chandeliers gracing the dining room.
The Old Yarmouth Inn
Cape Cod is practically overflowing with impressive historical sites, but
The Old Yarmouth Inn
may just be one of its oldest dining establishments. Serving both residents and travelers in Cape Cod from its prominent location in Yarmouth Port since 1696, the quaint inn and restaurant is beloved throughout Massachusetts for its fresh seafood and classic New England fare. The space invokes the feeling of a warm and inviting old tavern featuring multiple massive fireplaces and picturesque garden views.
Bleu
Elevated by the creative direction of award-winning chef Frederic Feufeu (renowned for his legendary work at multiple New York City institutions, including 14 Wall Street, the St. Regis Hotel, and the Rainbow Room),
Bleu
has attained international prestige and earned more than a dozen consecutive Wine Spectator Awards of Excellence. The refined French bistro serves French-Atlantic coastal fusion for brunch, lunch, and dinner, enhanced by live jazz music on Sundays. Be sure to try the prix fixe menu consisting of three artfully crafted courses thoughtfully paired with world-class wines.
Whether you're looking for a vacation property or a primary home, you can be sure you'll eat well during your time in the Cape. If you're thinking of making a move to this beautiful corner of Massachusetts, be sure to
contact the team
at
Kerrie Marzot
real estate. We specialize in luxury properties and can help you find the perfect home or vacation rental on Cape Cod.